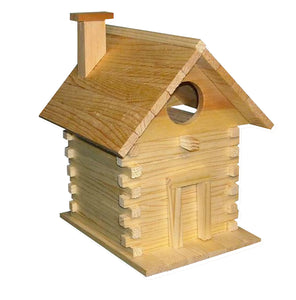 This item can only be purchased in person at the Wandawega Craft Cabin.
The Wandawega Craft Cabin is an amenity for overnight guests only.
Assemble your own unique Camp Wandawega branded bird house for your backyard friends. 
This kit will include all of the supplies needed to assemble your birdhouse.